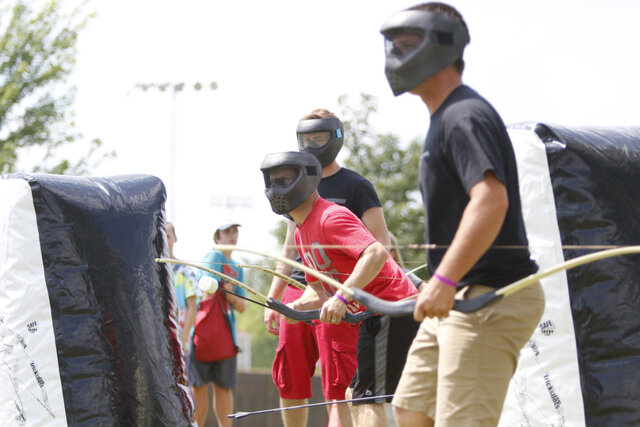 Up to 12 player package
Age Group: 10 years old and up
Attendants: 1





$450.00

Please call to reserve this item.

Two teams battle it out with bag bunkers, maverick masks, bows and foam tipped arrows. There are no painful marks or bruises from the arrows.
60 Minutes Event Rental and play time.